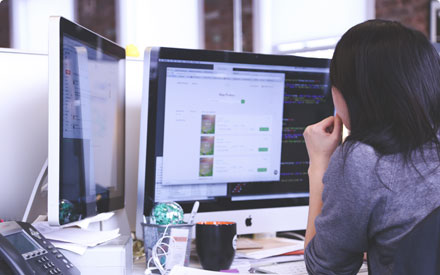 Creative Services
At Raven Solutions we use effective designs to deliver clear and concise brand messages. We challenge ourselves in every aspect of product development to define the purest expression of the client's vision.
The fruits of this commitment can be clearly seen in the products we build. When developing any application, the Design (UI) and User Experience (UX) are the primary drivers of the overall perception of the application. Navigation must be logical and intuitive. The User Interface has to complement the data (text, images, media, maps, etc) and not distract or frustrate the user.
Innovation demands passion, strategic insight and precision. Our commitment to these core values inspires the team to produce designs that are elegantly simple and intuitively functional. Our design team is fluent in all visual production services including print, interface design, training course development, briefs/presentations and motion graphics for web or broadcast.
View our portfolio for samples of our work.